Memorial Cards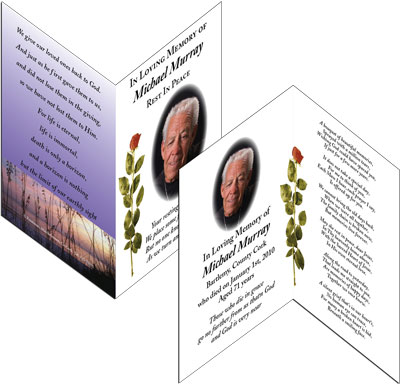 Memorial stationery in Ireland can be known as a couple of different things such as: prayer cards, memorial prayer cards, funeral cards, remembrance cards and even in memoriam cards.
Choosing memorial stationery to celebrate the life of a loved one can be very difficult and emotional. At Fine SIgns we understand that it is a distressing occasion so we have made the process straightforward and simple in order to help.
What to include in memorial cards?
Memorial prayer cards should be a fitting tribute to the wonderful joy your loved one brought to you. You can include the following to make it more personal:
Verses

Images

Photographs

Prayers

Dates

Quotes
There are many different types of memorial stationery available, however if you have something different in mind, don't hesitate to contact us about it.