Invoice & Receipt Books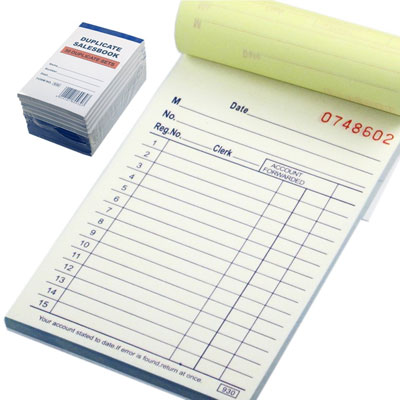 Docket Books include invoice books, receipt books, purchase order books, and order books. When getting them printed always include company branding including logos, company name and company contact details.
At Fine Signs we understand how important it is for our business customers to be as transparent and as professional looking as possible. Professional company and office stationery can ensure this.
We offer all of our customers a complete business stationery package and docket books including Invoice and Receipt Books designed with both duplicate and triplicate format. Our in-house graphic designers will design the book with your company logo and all the information you need.
All our books are printed with 100 pages per book and can be printed on A4, A5 and A6 size pages
Quotation/Estimate Books

Purchase Order Books

Stock Books

Invoice Books

Work Order Book