Booklet Printing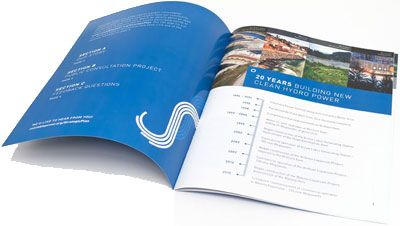 Booklets are a standard tool for promotion and advertising. They lay around in conference halls, tourism offices and waiting rooms. Sometimes they contain an annual report of the company or showcase the portfolio of an artist.
We can print your book with minimal fuss. You don't need to go down the last resort e-book route.
We can make you proper printed books whether you're a publisher with a list of titles to print, a school that needs educational printing, an individual who wants to self-publish a small run of their first novel or anything else!
With have over 25 years experience in short-run digital printing, contact us today to discuss further.