Health & Safety Signs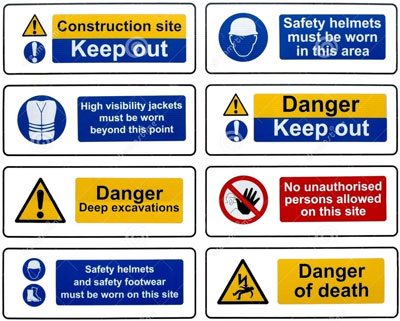 At Fine Signs we provide a wide range of health & safety signs and working with us means you are working with an industry leading Sign Company.
We have worked with schools, hospitals, large corporations and small offices to build health, safety, warning and hazard signs.
We provide temporary and permanent solutions and can work within your budget and time requirements.
Employers must provide health or safety signs, or both where hazards or dangers cannot be avoided or reduced in other ways.
The primary objective of safety signs is to draw attention rapidly and unambiguously to objects and situations capable of causing specific hazards.
A safety sign provides information about safety or health using a combination of shape, colour and symbols. Text may be included on a supplementary signboard to give clarity.